About Us
About Africa-USA Radio!
The Africa-USA Radio's mission is to promote African music and culture to the American market and globally. The AUR serves this mission, through introducing and playing African music and content 24 hours on a global scale. AUR's parent company is Africa-USA Unity events which is a promoting company for all events, concerts, content & shows in America.
Features
Live Performances
Promoting women in Media & Radio Industry – Promoting Womens voices and opinions.
 MORE INFO
About AFRICA-USA
RADIO
MISSION & VISION
Integral to its mission and vision is the uncompromised  dedication and commitment to promoting African Gospel music and culture not only to the American market but to the rest of the globe. Owing to its parent company (Africa USA Unity Events) Africa USA Radio prides itself in being a  pioneer within the music industry through affording distigushed and emerging Gospel Artists alike, a unique opportunity to showcase their talents on an international platform.
The aforementioned has thus afforded the respective artists the much needed exposure and a new found appreciation for their unique sound on a global centre stage. In addition, AUR has forged strategic relationships and alliances devoted to propelling African Gospel to greater heights and revolutionarising the genre as we know it, resulting in bringing both continents together.
OBJECTIVES
To be the number international Gospel Music station.
To effectively communicate Christian values to every home within our global community in guiding all nations toward Christ Jesus.
VALUES
Integrity:  We practice what we preach.
Faithfulness: We put our trust in God, and God alone in everything we do.
Prayer:  We always commit our works to the Lord.
Relationships:  We value relationships with Jesus and people within our global community.
Unity:  We work cohesively and progressively with all our stakeholders to achieve our vision and mission.
Leadership:  We value servant hearted leadership powered by the Holy Spirit.
Excellence:  We endeavor to operate from a Sprit of excellence at at all times. We aspire to be the best, give our best and do our best.
IN DEPTH ON
AUR
DIRECTORS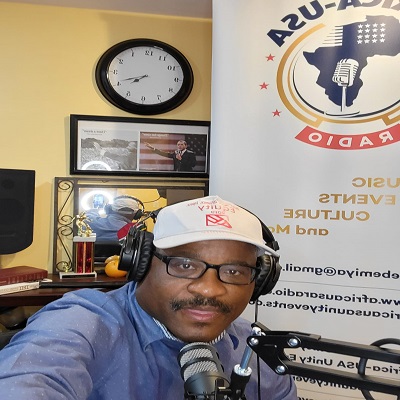 Rev Quebec Miya
Meet the name behind the brand. Rev. Miya was born and raised in the country of South Africa where he received his formal training at the United Bible College located within the city of Johannesburg. He furthered his studies at Southwest Baptist University in Boliver, MO and Wharton College (Texas),  respectively. Within his current portfolio as an Assistant Pastor at the Friendship Baptist Church in Batesville, where he has served for the last 15 years, Rev Miya has facilitated and developed the church's community outreach programmes through organising concerts, initiatives and international mission trips just to name but a few. Furthermore, he also continues to serve as part of the leadership team working on high priority development projects including gift designations by congregants and external supporters alike.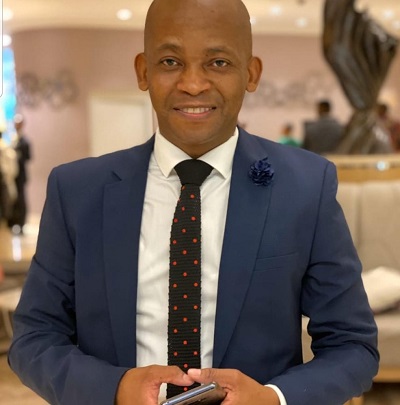 Mr Segodi Leshalane
Segodi Leshalabe is a world renowned IT Specialist and Music Business Consultant with expert industry knowledge and experience ranging over 20 years. The Music Business Consultant is well-known for having worked with various award winning heavy weights within the Gospel Music genre across South Africa and beyond.
Among his many distinguished endeavors, Segodi has organised many live concerts within South Africa, featuring established and upcoming artists. In addition to the latter and owning to the nature of the Gospel Music industry,  he has travelled extensively in attendance to an array of international music conferences hosted in many countries like France, USA, Germany and Spain just to name but a few. The music consultant is also an author and an international orator, having been invited to speak at South Africa's National Arts Festival in 2019.
Ms Sandra Vilakazi Bio
Meet the co-founder of Africa-USA Unity Events, Ms Sandra Vilakazi. A passionate and driven patriarch advocating for the interest of her birth country of South Africa in respect to acquiring a global footprint within the Gospel Music industry. For the last 10 years, Ms Sandra has held a position as the Director of Investment and Administration for a reputable company called, Shared Interest Incorporation. A bespoke New York based Investment Firm whose portfolio includes raising investment funds to serve as collateral for business loans on behalf of the South African banks.
Previous Episodes
Collaborating with Artists
We are a platform for African artists to debute, perform, showcase their music in America and the world. We are The gateway of African events and culture in America



Stay Connected to Get The Latest Podcast Alerts